Financial services: grow your business through great customer experience
Bizinga gives you the tools you need to gain insights from customer feedback to provide the best customer experience. We provide financial services business ideas.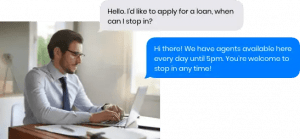 Everything you need to manage
customer interactions
Get new clients and manage existing ones from a single, easy-to-use platform. With one unified inbox
for customer interactions, you will never miss another message. Text messages, webchats, Livechat, reviews,
surveys and Facebook messages are all stored in your Bizinga Unified Inbox.

BUSINESS TEXTING
Cut through the noise with business texting
Boost engagement through the power of business texting. Mass texting, survey requests, and review reminders can be sent effortlessly through the Bizinga Inbox.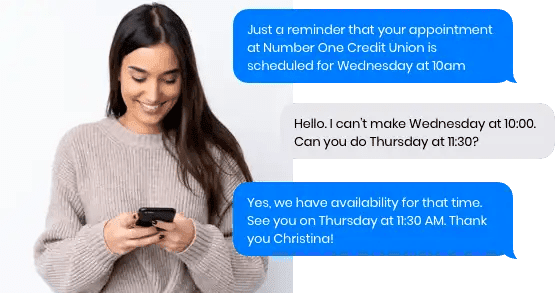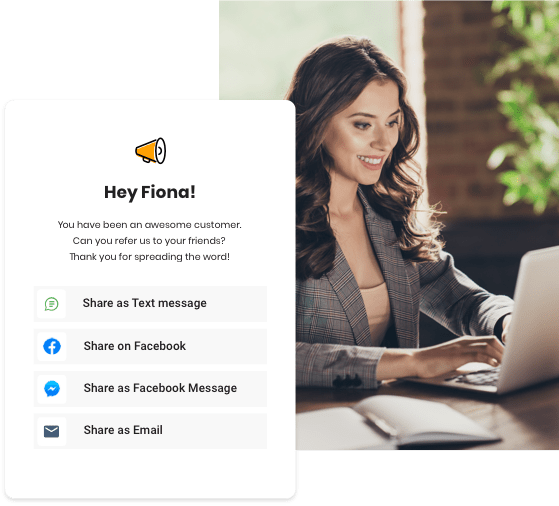 REFERRALS
Effortlessly get new customers through Referrals
Let your happy customers become your advertisers through Bizinga Referrals! Customers can refer your business to their friends and family in just a few clicks. Set up automatic referral requests and get new leads on autopilot.
LIVECHAT AND CHATBOT
Livechat and chatbots
for easy communication
With Livechat on your website, make it easier for your prospects to reach you. Respond to them in real-time and get them answers quickly.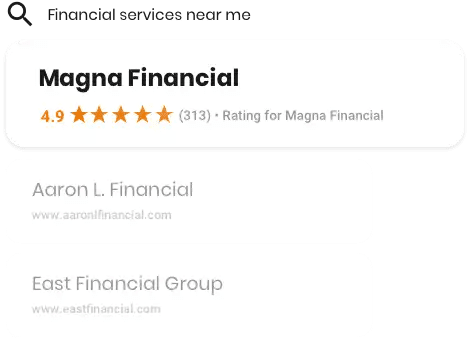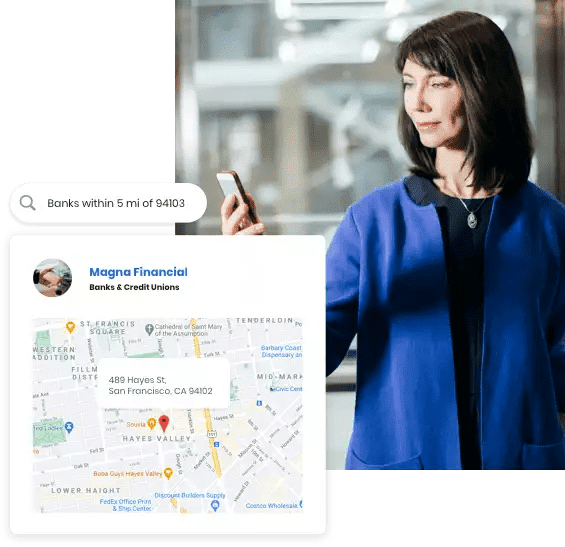 PAGES
Engage and convert at the start of the customer journey
Create beautiful, easily-found custom pages for every location, each updated in moments through one API. Let customers search by zip code to find the nearest location.
MOBILE APP
Do it all on-the-go
Manage your customer interactions anywhere. With the Bizinga mobile app, you have all of the tools you need right in your pocket.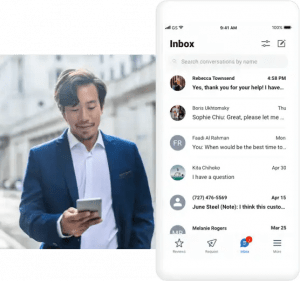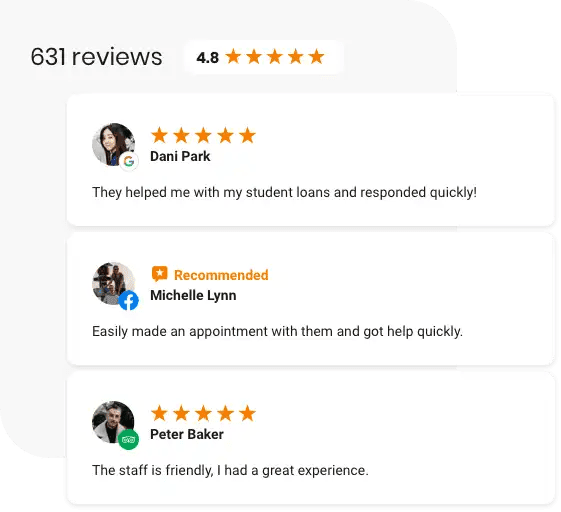 INTERACTIONS
Manage customer feedback with ease
Collect, manage, respond, and leverage the data from customer feedback – all in one place . Bizinga gives you the tools you need to simplify your processes and be the best financial service in your area.
BE FOUND
Dominate search results
When customers search for "credit unions near me" or "mortgage brokers near me," make sure you're on the top of search results. Get additional visibility through Bizinga custom profiles that are designed for SEO, rank high in search results, and show up in the Google Knowledge Panel.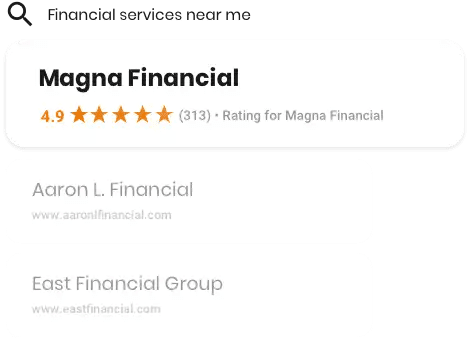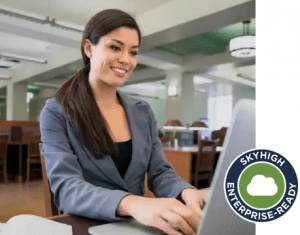 SECURITY
Bizinga Protects member Data
Bizinga solutions are secure and are rated as Enterprise-ready by the Skyhigh Networks CloudTrust™ program. We will give you financial services business ideas.