"Bizinga Unified Inbox allows us to easily respond to every customer interaction – even from online reviews – and have the correct team member respond. It's helped us increase our customer engagement and satisfaction, and ensures we never miss a thing. Total game-changer."
UNIFIED INBOX
Every interaction, one inbox
Give your teams access to every type of customer interaction in one spot – reviews, referrals, surveys, texts, email, voicemail, video chat, Facebook and more.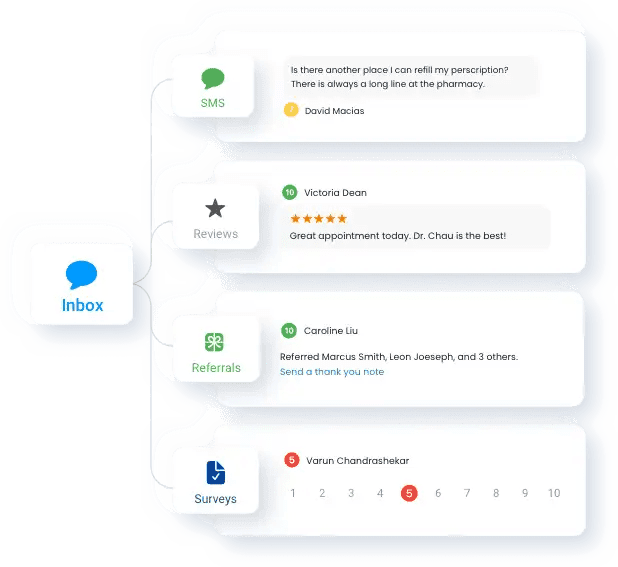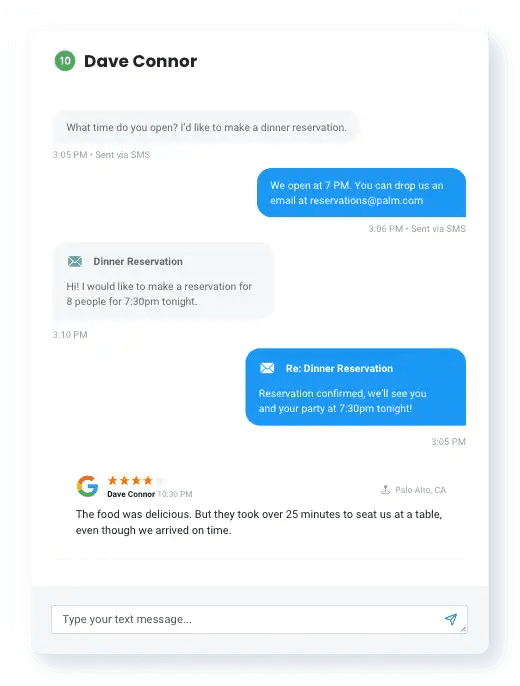 INTERACTION HISTORY
See the full history before you respond
View the full interaction history with each customer, and send the perfect response every time.
EXPERIENCE SCORE
Updated customer sentiment at every touchpoint
Quickly gauge how happy each customer is in real time by checking their Experience Score. Send referral requests to your happiest customers; deliver targeted responses to those who need a boost.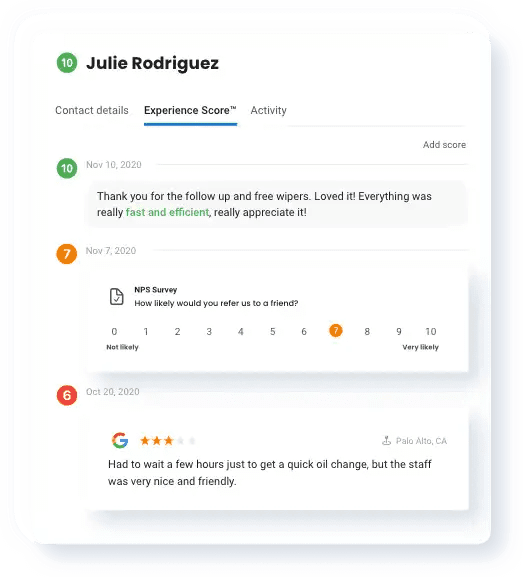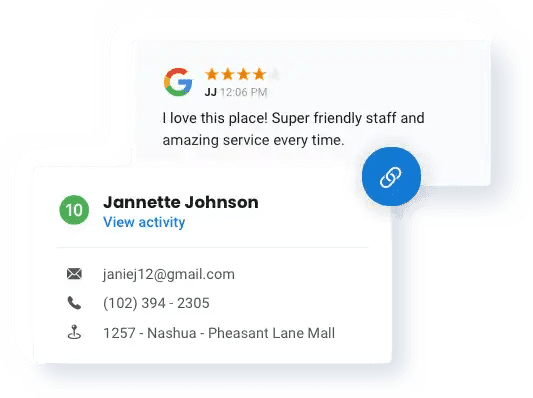 TEXT THE REVIEWERS
Know the reviewer, and start texting
Easily identify who wrote the review, and respond to them directly with a private text or email conversation.
SMART INBOXES
Customize your inboxes
Keep your inbox organized, route feedback to the right people and get more done as a team.